Tourism in Jepara is an important component of the economy of Jepara. Jepara is a town which known for their culinary, rich cultural heritage, and the tourism itself. Although it is only a small town but has many tourist attractions, the mountain tourism, underwater tourism, and the most significantly is the beach tourism. Not only that, Jepara is also a popular town in Indonesia, known as the birthplace of Indonesia's famous heroine, R. A. Kartini. Some of the attractive landmarks in Jepara have become primary holiday destination that offers great experience. If you're planning to spend your holiday in this small town, be sure to check one of the main travel destinations.
1. Karimun Java Island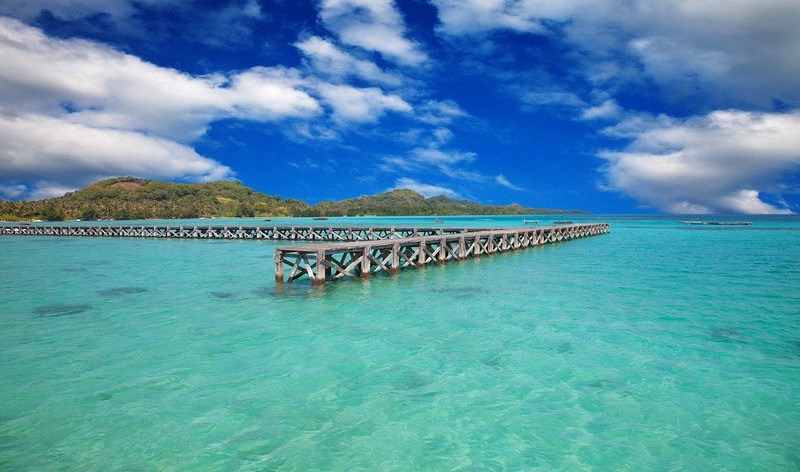 The real hidden paradise of Indonesia's tourism is included as the attractive island at Jepara. Karimun Java Island is likely to beat the beauty of Bali island.. Karimun Jawa includes 27 of small islands with total area of 107.225 acre, located northwest from Jepara. This place is a protected marine reserve that famous for its beautiful sea scenery particularly in central Java.
If you want to reach Karimun Java from Jepara, you may transit to Ocean View Jepara before take the boat in the morning, because the far from the Kartini Harbour and Ocean View Jepara takes only 5 minutes. A regular fast ferry (Bahari Express; 2 hours) and a slow ferry (KMP Siginjai; 4-6 hours) operate between Karimunjawa and Jepara. The Bahari Express (fast ferry) is by far the most professional of the ferries to make the journey between Jepara and Karimunjawa with coach-like seats and air-con. Tickets for the two hour crossing cost 150,000 rupiah (executive class) and 175,000 rupiah (VIP class) one way, plus an additional 25,000 rupiah National Park fee for foreigners on the Jepara to Karimunjawa route.
2. Museum RA Kartini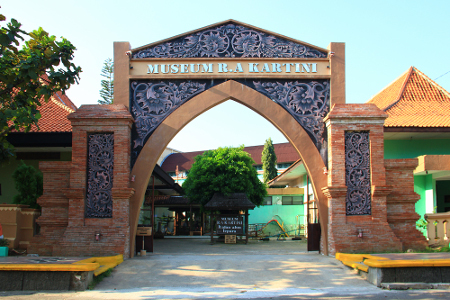 This particular museum is very popular travel destination in Jepara and mostly visited by students or family during holiday. Located in the northern area of Jepara square, you can see various historic relics of Indonesia's heroine, R. A. Kartini.
3. Portuguese Fort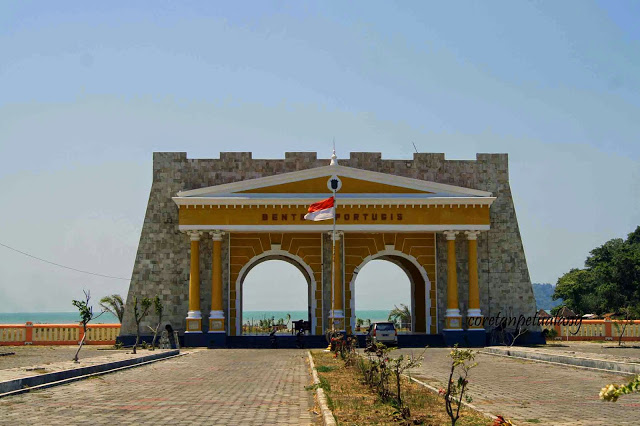 If you wish to witness one of the majestic historical heritages in Jepara, we suggest you to visit Portuguese fort. Located at the seaside, this place is a protected cultural heritage with beautiful beach panorama surround, view of the hills, and expanse of sedimentary rocks. By Portugese Fort you can also go to the natural island near the Portugese Fort called Mandalika Island.
4. Mandalika Island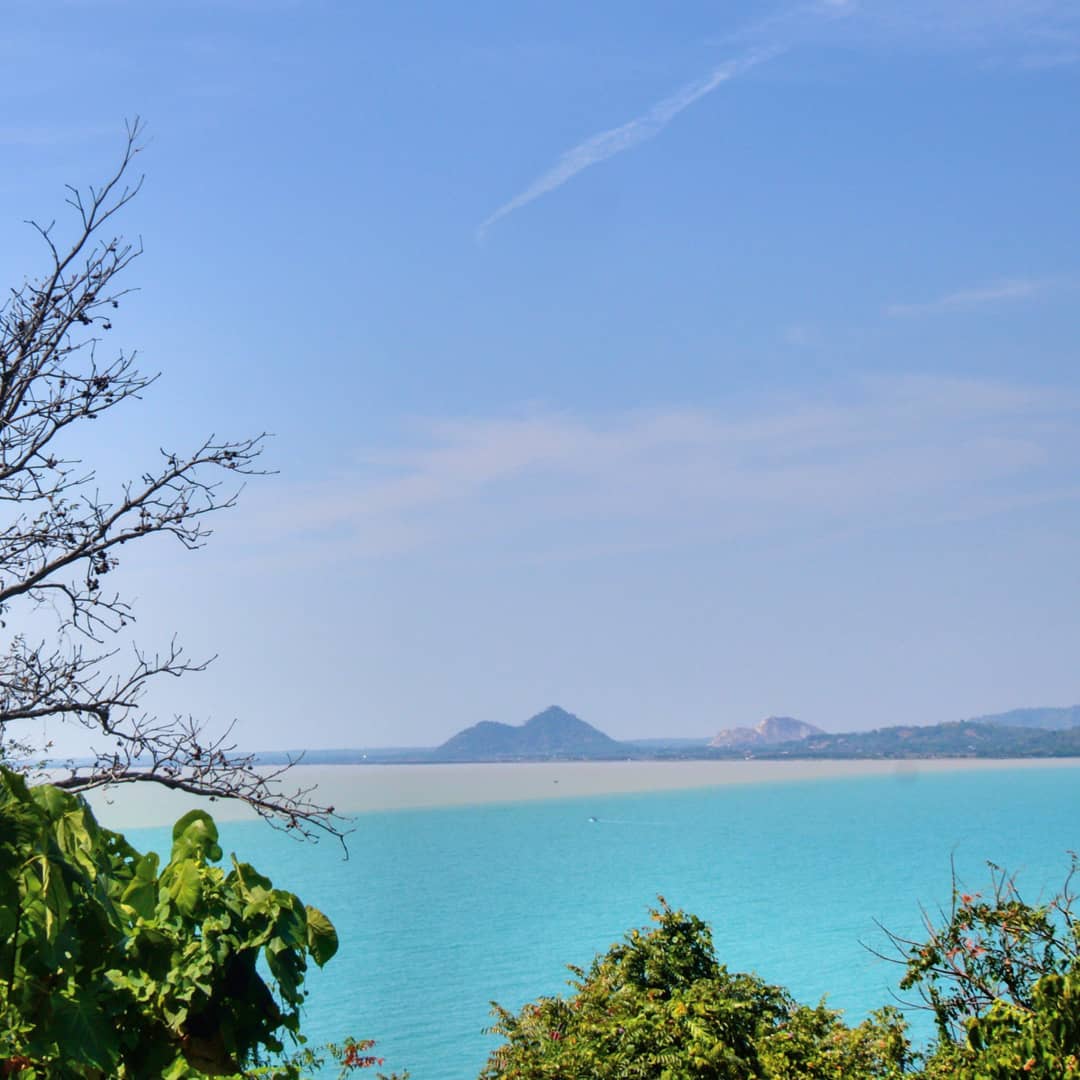 Located for about 2 km from the northern area of Ujung Watu village, Mandalika is the name of a small island with beautiful natural scenery. Different from Long Island, this island is still rare visited by the local tourist and that is why it's still natural and beautiful. To reach this place, you can take fishing boat which takes about 30 minutes from Portuguese Fort and enjoy the enchanting panorama.
5. Long Island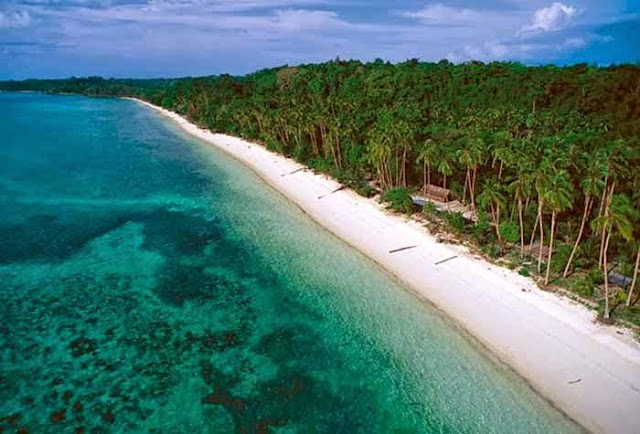 Panjang island is the next popular travel destination in Jepara. This island is located just 2.5 away from Kartini beach, with clear and quiet seawater that perfect for various water sport such as swimming, snorkeling, and diving. This place also nice for beach camping. The center part of this island consists of tropical forest with high trees surrounded by shrubs and bushes. You can take local boat from Kartini Beach or Bandengan Beach which taked only 15 minutes by harbours seaside.
Read More